Privacy like never before. Switchable glass now available. Get in touch for this and more customized glass needs on +254 721 661932
We know bathrooms come in all shapes and sizes which is why we tailor make shower enclosures to suit every layout. From simple corner showers to luxurious shower cubicles. We offer a range of different looks and features so you can pick the perfect match for you and your home.
We are able to provide a range of balustrade systems that will suit your desired design requirements. We have a wide range of designed and tested Frameless/Stainless steel and glass balustrades to select from that will complement the design of your new home or office building.
Innovative Glass Solutions limited is one of the Kenya's leading companies providing integrated glass solutions in the construction industry. We provide end to end solutions right from processing, fabrication to installations
Whether you want to add a polished touch to your interiors, make a statement with wall art or amplify light and space, a thoughtfully chosen, well-positioned mirror is the answer.
Sliding stacking doors provide a virtually uninterrupted view, whether open or closed. They slide, pivot and stack in a similar style to bi-folding doors and stack against the walls at the end of the opening. These glass door systems have been designed so that openings can be left or right stacking. The frameless stacking glass doors are popular choices for shop front, room separation (movable glass walls) and open space concepts. They create a strong, safe and secure way of closing your entrance while maintaining the aesthetic appeal of your living space.
Our curtain wall systems are well equipped to deal with the requirements which enhance the living and working environment of a building.
IUPVC
Aluminium Windows
Sliding and Folding Windows
We offer a range of relocatable and demountable aluminium office partitions available in a range of finishes and colours, offering glazed and non-glazed systems to complement any residence, retail or commercial business. They are designed to maximise the available space and minimise the installation requirements, creating a setting that is both practical and pleasing to the eye.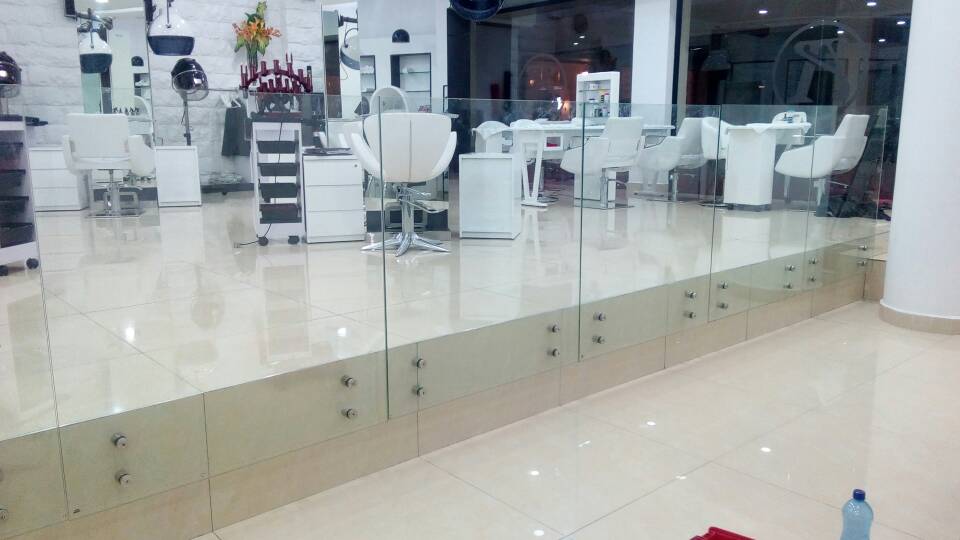 FRAMELESS GLASS PARTITIONING
We can design and install glass partitions to fit a number of applications including Glass Office Partitions, Glass Walls, Glass Dividers and much more. We bring the benefits of glass to the workplace – transparency, daylighting, versatility, efficiency, space saving, and low cost of ownership. The wall systems come in a range of sleek but rugged minimalist designs and configurations so you can select the system that best matches your project's functional and aesthetic requirements.